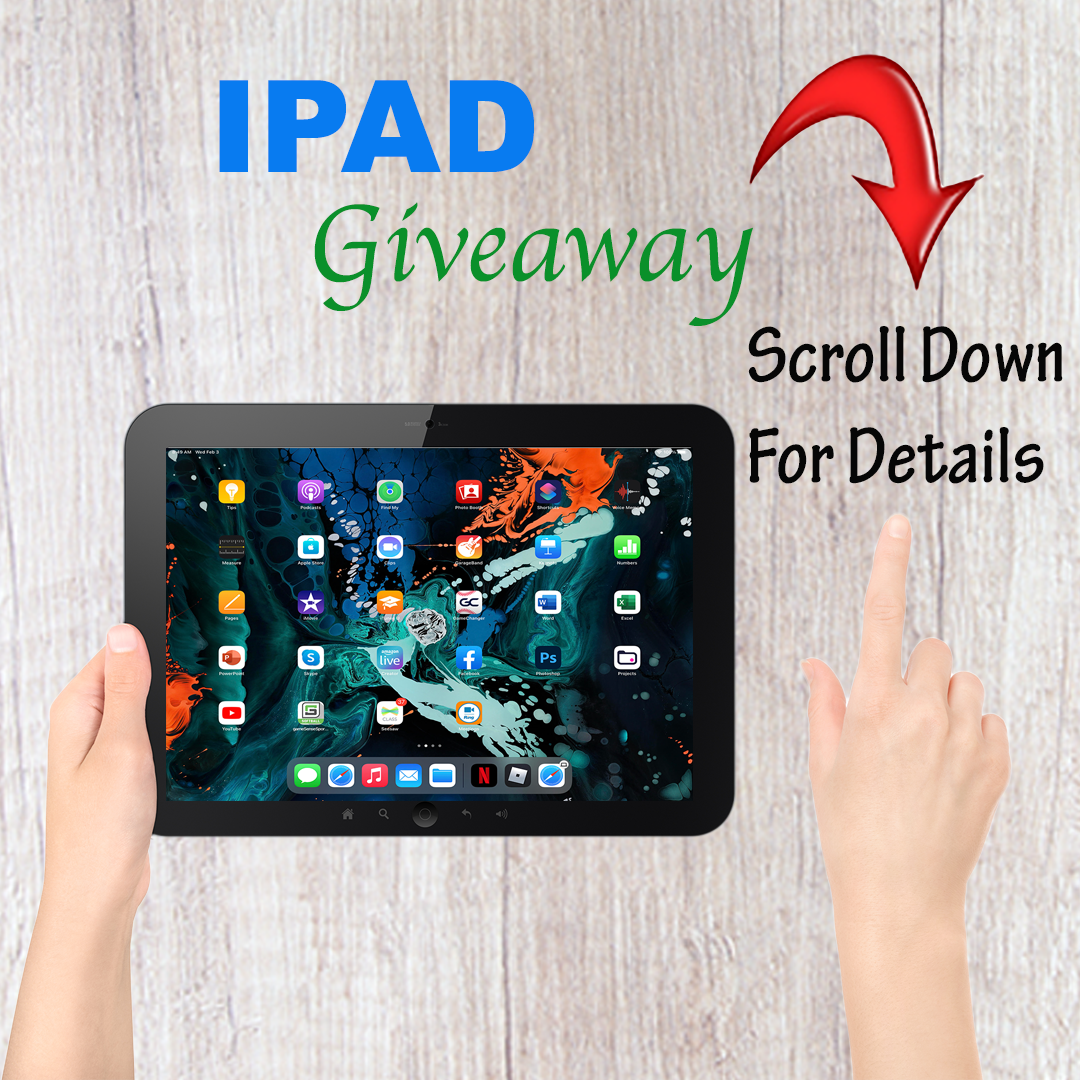 All month, when you order your supply of Omega Icon Krill Oil using the promo code ICON20 (for 20% off your order), you will be entered in for a chance to win an Ipad (128gb).
That's right…all you need to do is make a purchase of Omega Icon to get in the running for the Ipad.
You're going to lower inflammation

Boost heart health

Protect vital DNA from being damaged from free radicals.

I am passionate about this because of watching my friend die of a heart attack right before my eyes and not even realize it until the next morning. Yes, he was having a heart attack during his own Christmas party surrounded by friends and family and we didn't pick up on the warning signs until it was too late. This is why I am passionate about this because it hits real close to home for me.
And this will also do wonders for your overall health. You'll have smoother, less painful joints…
Cholesterol numbers your doctor will be proud of (and wonder how you got there)…
And lower blood pressure readings.
Plus…
Once you make a purchase of Omega Icon (with your 20% off discount), you now have a chance to win an Ipad on us.
If you want to automatically enter your name today, just add your Omega Icon to your cart, and use your ICON20 code at checkout.

Here's where to get started: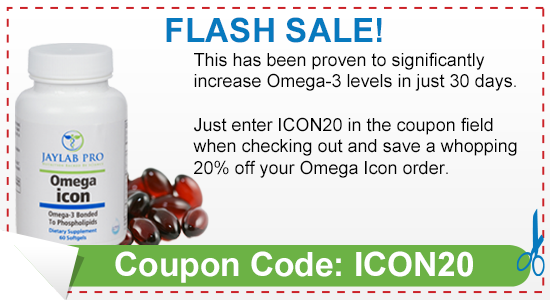 Omega Icon 1 Bottle Offer
Special Price:
$57.95 Per Bottle
You save $0.00
Add to Cart
PS—Unfortunately, this contest is open to US residents only at this time. You can enter anytime this month, and a single purchase is the only requirement for your entry.
What is Krill Oil?

Every year, fish oil sales skyrocket as doctors, cardiologists, and physicians routinely tell their patients to use fish oil for issues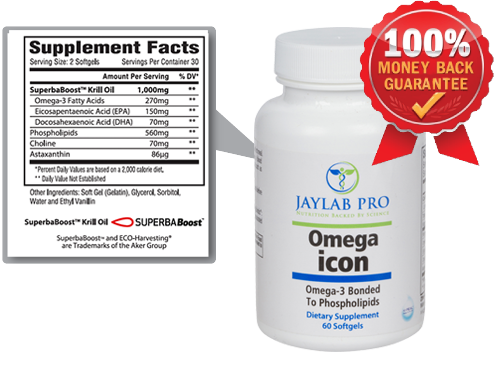 pertaining to the heart, brain…even your joints. The main reason:

Fish oil contains the omega-3 fatty acids, DHA and EPA. However, they aren't readily available to your body, which causes them to lose their power once inside your body. If they only knew…

That a few miles off the coast of Antarctica, there is a "superhero" crustacean that could supply 8X the amount of omega-3 fatty acids compared to fish oil.

This superhero is Krill—and most importantly Krill Oil. What makes Krill and Krill Oil so special?

Well, the oil that comes from these tiny, toxin-free crustaceans is already found in a phospholipid solution. The importance of this can't be overlooked, since every single cell in your body is comprised of a phospholipid layer.

This, alone, makes Krill Oil far more powerful…absorbable...and potent when it stands side-by-side to fish oil.
Want some GREAT news?

Our Omega Icon Krill Oil contains both omega-3 fatty acids, DHA and EPA, that all-important phospholipid layer, and the potent antioxidant Astaxanthin giving it 47X the antioxidant power.

Fish oil just can't say the same.


How To Use:

Take 2 softgel capsules every day with food.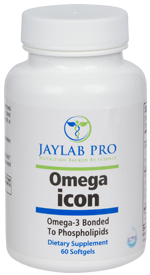 Daily Nutrition Facts:


1,000 mg PURE, toxin-free Krill Oil

270 mg of the Omega-3 fatty acids

150 mg EPA

70 mg DHA

86 mcg Astaxanthin


Choline: 70mg

Wild-caught and sustainable
Benefits:
Good cholesterol rose 44% higher compared to just 4.2% fish oil.

Bad cholesterol DROPPED 32% compared to only 2% for fish oil.

Pain associated with arthritis was REDUCED 3X more with krill Oil.

297 X stronger than vitamin A or E.

47X STRONGER than fish oil.

Able to cross the blood-brain barrier to give IMMEDIATE impact to your brain.

Krill Oil mixes easily with water so there is no FISHY aftertaste or FISH BURPS..
Just Look At What Other People Are Saying About Omega Icon!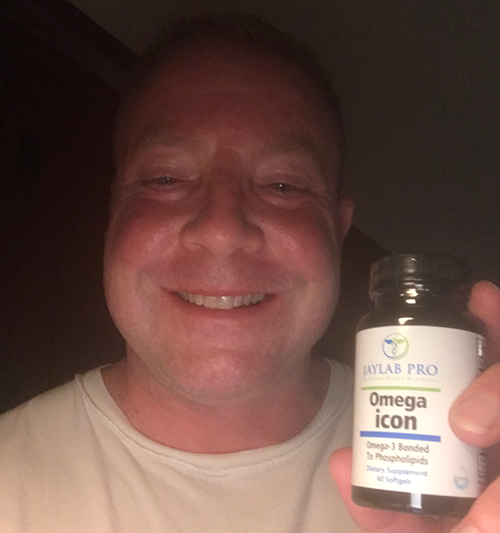 Blood Is Flowing Freely!
My cholesterol went from 220 to 166! I believe it was a combination of taking Omega Icon, changing my eating habits and regular exercise. I had a minor surgical procedure and the Dr. commented on my free flowing blood. She asked if I was on blood thinner and I said no, but I do take krill oil. She attributed my free flowing blood to the Omega Icon Krill Oil.
---

Joints and Skin feel awesome!

"I do not know for sure how much it is the krill oil or just getting in better shape! My body feels better than it has in 15 years. I have just made it through the first month with this and my joints feel awesome. I think it may also be helping my skin. I have not had any eczema since I have started taking this."
---



I Haven't Had Achy Joints

"I have been doing a small group fitness program for a little over 2 years now. I have added in a substantial amount of weightlifting into my routine, and my trainer suggested Krill oil for joint pain. I absolutely love it. I haven't had achy joints and I don't have the fish burps that you normally would get from fish oil pills. This Krill oil has been great and I have only been using it for a month."

---



Krill Oil Works Great For Me

"After having shoulder surgery several years ago, my doctor told me to take fish oil to reduce the inflammation. I researched the best fish oils and came up with Krill Oil which has reduced my joint pain. Thank you, Greg McSparran."