Buy 1 Bottle of Omega Icon Krill Oil, Get 1 Bottle FREE!
Why Are We Doing This?


Well, let's start from the beginning…

When you think about foods that improve brain, joint, and heart health, you probably think of fish as the Gold standard.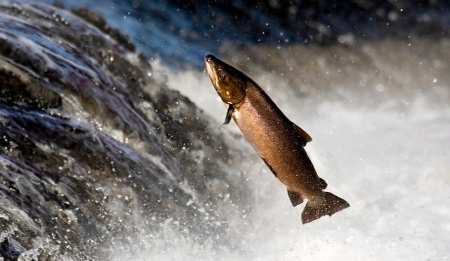 And it is. Fish deliver high-quality fats, proteins, vitamins, and minerals that your body needs to stay healthy and fit.

But there is only one problem:

If you're like most people, you are missing out on roughly 25 pounds of fish each year! And this leads to a deficiency in omega-3 fat consumption (80 percent of the world may not get enough omega-3s). It could be for a variety of reasons…

Namely price, taste, and just that you may simply do not like fish. So, in order to compensate for your lack of fish intake, most doctors and health professionals suggest that you take a fish oil supplement.

However, this may be the WRONG choice when thinking about improving your body and overall health.

You see, most fish oil is derived from salmon (wild or farmed), which is considered to be nature's perfect solution for getting the omega-3 fatty acids.

But is it? When you break down salmon, you will find that 60 percent of the omega-3 fats are bound in a triglyceride solution.

And this may not be ideal for your body—since it has to go through an extra process in your liver to release the EPA and DHA so your body can use them.

It makes it harder on your body to get the omega-3 fatty acids when you consume fish oil products.

What is the solution?

Krill, or more specifically, Krill Oil. There are TRILLIONS of krill swimming in almost every area of the world. But the best and most pure population comes from the Southern Ocean in Antarctica.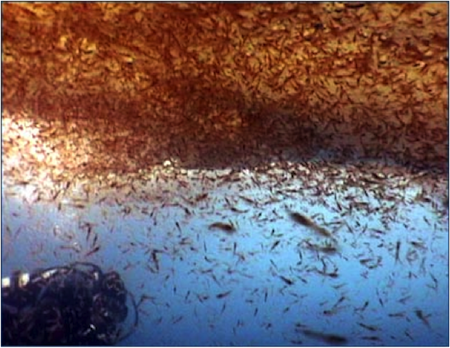 Like salmon, the omega-3 fatty acids found in krill are bound by a triglyceride and phospholipid backbone.

But there is one big difference…

Most of the omega-3 fatty acids are bound by a phospholipid backbone--therefore the fats are readily available and used by the cells of your body.

Having the omega-3 fats in a phospholipid solution, creates a situation where your cells are able to rapidly use the omega-3 fats to increase the strength, flexibility, and the stability within your cells.

You're simply not going to get this with fish oil.

Omega-3 fats are at their strongest when they are delivered in a phospholipid solution—and not in the triglyceride solution commonly found in fish oil. It's simply an inefficient way to get your omega-3 fats.

Phospholipids also enable these powerful fats to travel throughout your body to provide strength and flexibility to your brain, joints, and your heart.

There is also another big difference between Krill Oil and fish oil…

The solubility of both oils differs greatly, which could lead to digestive issues and those nasty fish burps.

You see, Krill Oil mixes easily in water—and stays mixed once the stomach churns through the digestive process. Fish oil, once again due to the triglyceride solution, tends to hover at the top, and never truly mixes in your stomach.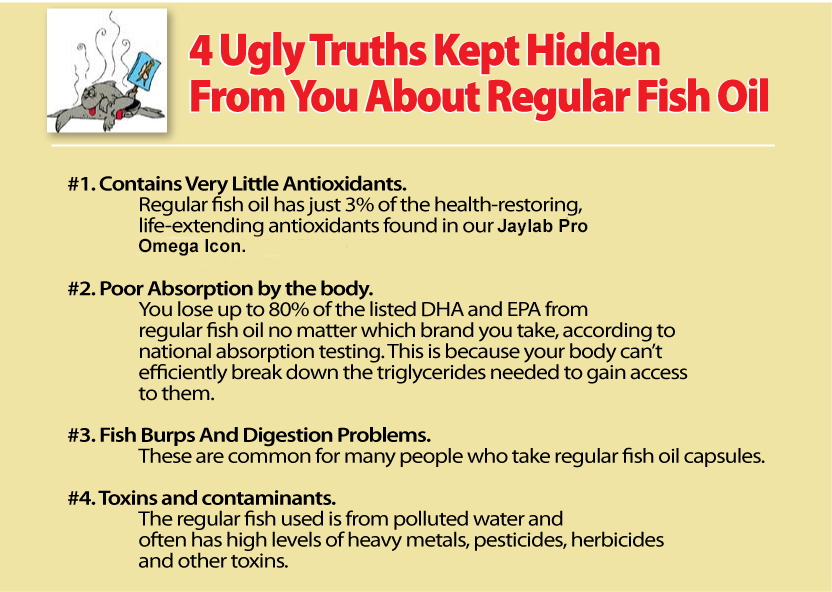 Once the stomach stops churning and contracting during digestion, the oil travels back to the top of your stomach, making it easier for a reflux action or those nasty, unpleasant "fish burps!"

On top of all that, Krill oil also provides:
Choline—which is an important nutrient responsible for strengthening cell structure, function, and signaling in every cell in your body. This nutrient also improves brain, lymphatic, and heart-health.
Astaxanthin—this antioxidant that naturally occurs in Krill Oil, acts as a natural stabilizer for the omega-3 fats and a preservative so the oil doesn't become rancid. This powerful antioxidant also provides the red color that is naturally found in Krill Oil.

Fish oil doesn't provide either one. And this could be detrimental to your health.

In a moment, I am going to present you with an unbeatable offer…

But first, I wanted to explain something that is a rather important index and how you're probably falling in the HIGH RISK category compared to others.

That index is the Omega-3 Index—and it's vitally important for you to know and understand.

The omega-3 index is a scale that measures the amount of omega-3 fats that are circulating in your red blood cells and stored in your tissues and organs.

The more you have, the greater benefits to your brain, joint, and heart health.

In order to obtain OPTIMAL HEALTH, according to the omega-3 index, your levels need to be at 8 percent or above!

Sadly, however, most people fall on the lowest side of the index, which is also considered the higher risk category.

This could put you at risk for sudden cardiac death, cognitive decline, and other future health issues.

The bottom line is you need to increase your intake of these essential omega-3 fats.

Krill Oil Has Been Documented To Significantly Raise A Person's Omega-3 Index



Even though, gram for gram, Krill Oil contains LESS EPA and DHA compared to fish oil, it boosts the omega-3 index substantially compared to fish oil.

The reason?

It all boils down to the phospholipid solution that is contained in Krill oil. Even though there are less omega-3 fats, that phospholipid backbone carries these fats into your cells at a much more efficient rate.

Now, about that special offer I promised you earlier…

Our goal here is to help 1 million people improve their brain, heart, joint, and eye health by giving you the chance to secure 1 bottle of Omega Icon at our best possible price—and get 1 bottle absolutely FREE.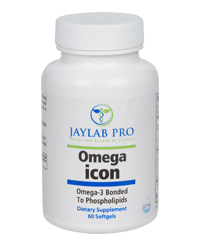 We have developed one of the most potent omega-3 supplements on the market and we want to give you the opportunity to experience the results for yourself.

So, we are giving you 1 free bottle to do just that.

No strings attached…and no autoship programs that you'll be enrolled in.

The truth is:

We want you to experience a better body, a stronger brain, lower cholesterol, and improved vision by taking Omega Icon Krill Oil for 60 whole days.

It's our goal of helping 1 million people live stronger, healthier, and longer lives.

Order Your 1 Month Supply of Omega Icon and get 1 additional bottle FREE. Save $57.95 dollars instantly!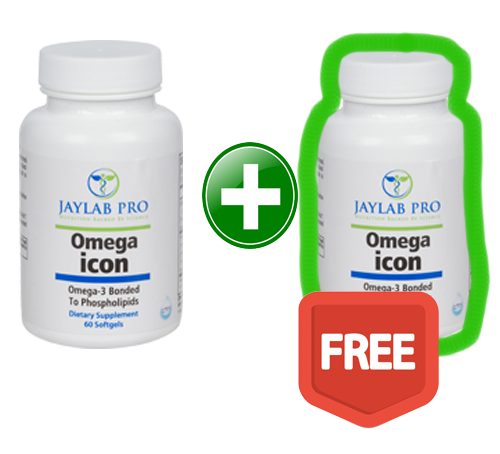 You SAVE $57.95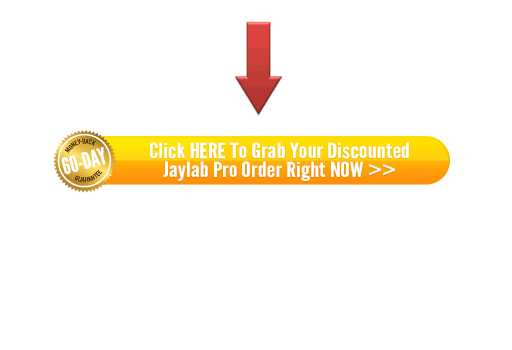 Why Omega-3s are the "must have" nutrient

Extensive research on omega-3 fatty acids shows that most Americans (and frankly people around the world) are deficient in omega-3 fats.

And it's not something that can be remedied by eating more fish. You would have to eat between 6 and 24 servings of fish each WEEK in order to get the right amounts of omega-3 fats.

And this is a problem: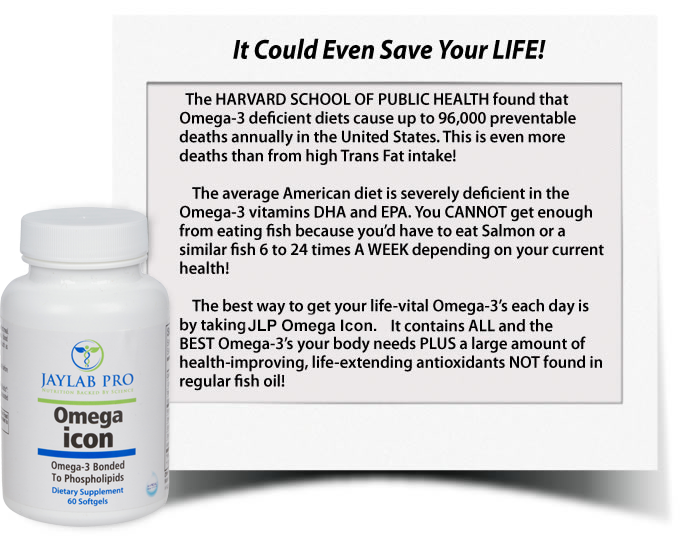 Harvard School of Public Health as shown that diets deficient in the omega-3 fats account for 96,000 PREVENTABLE deaths each year.

But it gets worse:

You may be taking a fish oil supplement, hoping that by taking a couple pills a day, you will get all you need to improve your health.

But sadly, you are wrong.

Besides fish oil being less absorbable by your body, fish oil contains only 3 percent of the life-extending antioxidants your body needs.

And if that isn't enough…

Some fish oil may contain high levels of metals, toxins, and pesticides that could make you very sick, very fast.

Plus…

Most fish oil supplements may cause digestive distress and those nasty fish burps that you hear so much about.

YUCK!

In just one serving of Omega Icon Krill Oil, you're going to get the powerful omega-3 fatty acids PLUS the life-extending, health-improving antioxidants that you won't find in fish oil.

Now, we don't like to toot our own horn…

But after just a week on Omega Icon, you may notice clearer thinking…less arthritis pain…and your memory may be sharper than it's ever been.

But I do need to warn you:
Most Omega-3 Supplements Sold In Big Grocery Chains Or Retailers are WORTHLESS!

Don't Waste Your Money!

Most supplements you can buy at the big box stores or your local shopping center aren't worth beans. Why? You may be asking.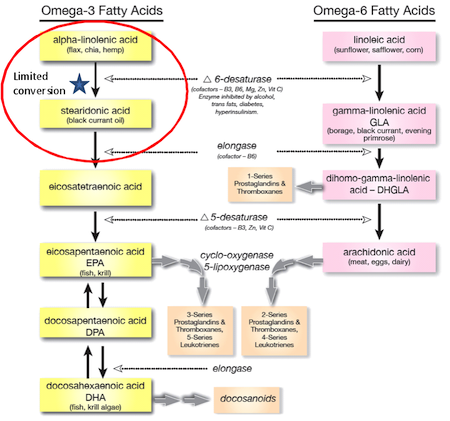 For starters, most of these supplements aren't standardized. So, you may get a full 1,000 mg out of 2 pills on your first dose…

…but then you could ONLY get 200 mg on your second dose. There is no way to tell if you're going to get your full dose just by looking at the capsules.

Secondly, there is no way to tell if you're getting the amount of DHA and EPA that it says on the label. Up to 70 percent of fish oil sold in the stores, had less DHA and EPA than was stated on the label.

Lastly, a damaging study showed that 80 percent of commercial fish oil supplements contained oxidized fats, toxins, and saturated fats.

This just shows that the fish oil supplements that you're currently taking to PROTECT your heart and brain—may actually be making your health WORSE by the second!


Our Omega Icon Contains:

1,000 mg of PURE, TOXIN-FREE Krill Oil and 1.5 mg of Astaxanthin per serving!

It comes from Krill harvested in Antarctica—making it one of the best omega-3 sources in the world!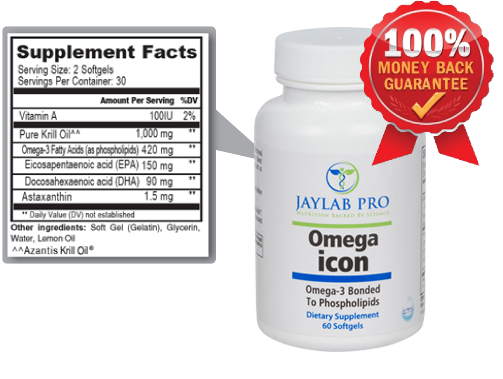 Here's Your Deal Once Again:


Once again, you are going to get the lowest possible price on 1 bottle of Omega Icon Krill Oil and you're also going to get 1 bottle absolutely FREE (a $57.95 dollar savings).

This is a very limited time offer, so don't delay. Just click the link below to secure your 60-days' worth of Omega Icon Krill Oil TODAY before supplies run out.

As always, you have 60 whole days to try Omega Icon Krill Oil. If, at any point in time, you don't feel the product is living up to its promise, simply return your unused Omega Icon for a full, 100% money back refund.

You have nothing to lose and everything to gain with this special deal on Omega Icon Krill Oil!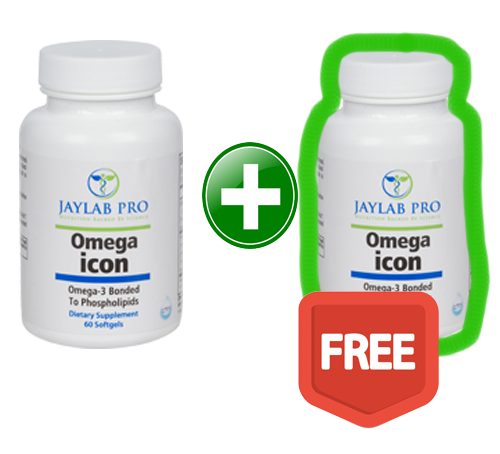 You Save $57.95