Best meal replacement shakes for healthy eating plans
Kay Lilly
I used Lean years ago and have recently started using it again. The chocolate is good and not fake tasting, plus has good ingredients. This is the best meal replacement I've had yet (and I've tried a lot!).

Jaylab Pro Lean 3 Pack- Chocolate
Special Price:
$53.32 Per Bottle
You save $19.90
Add to Cart
Jaylab Pro Lean Chocolate 2 Bottles
Special Price:
$57.95 Per Bottle
You save $4.00
Add to Cart
Dietitians And Nutritionists Agree: THIS Is The True
Reason Why You're Struggling To Lose Weight – And
The Simple Fix To Accelerate Your Metabolism And
Eliminate Your Stubborn Body Fat
I know it happens…
You set a plan for yourself to lose a few pounds, only to have one week…one month…three months…or a year fly by without you even noticing.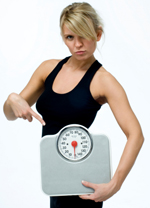 And in that time, the scale continued to climb, all because you lacked the time to create healthy meals or you skipped meal after meal.
Does this sound familiar?
Face it, there are millions of people, just like you, who struggle to lose weight – sensibly and through a healthy diet.
Not because they don't want to, but because they didn't have the time to sit down, plan out meal after meal…let alone the time to cook the meal after it's all planned out.
You may have planned out your breakfast, lunch, and dinner the night before, but then something happens, and breakfast goes out the window…
…or lunch
…perhaps it was your healthy dinner.
And there is only one thing which continues to suffer:
You – and your ever growing…ever expanding waistline.
You see, studies show that skipping meals may be one of the BIGGEST setbacks when it comes to losing weight – and keeping it off for years to come.
The simple process of skipping a meal slows your metabolism down so much that any type of carb you eat could turn directly into fat!
Not good when you're looking to strip away the fat and not keep it!
There's also another reason: Skipping meals could turn your body into a muscle-burning machine – leading to an even slower metabolism and a much harder time losing weight and body fat.
This is why you need to make all your meals…get all your nutrients…and hit your recommended calorie intake for the day.
So, where do people, just like you, turn to get the necessary calorie intake they need for the day?
With nutritional shakes and supplements.
According to WebMD and Cathy Nonas, R.D:
"However, I realize that approach doesn't work best for everyone, so sometimes
I recommend liquid meal replacements as part of a healthy eating plan."
But there is one problem:
Some of the very nutritional supplements you may currently be using – or have used in the past – could be causing more fat gain to occur and other health-destroying problems.
In fact, according to independent testing from Consumer Labs, 31% of meal replacement shakes tested didn't live up to their label claims.
They found that 17 of the Top-selling nutritional meal replacement shakes contained less protein…more carbs...and more additives, than were stated on the label.
And:
Most of the supplements tested contained high levels of SUGAR
and CORN SYRUP – all sweeteners PROVEN
to cause fat gain… intense cravings… and a higher risk
for diseases such as diabetes and heart disease.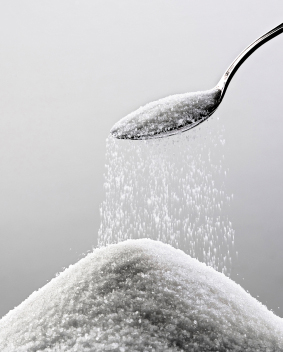 Sugar in a cup? I don't think so!
So much for filling you up and leaving you full and satisfied!
The most these meal replacement drinks will do is leave you hungry, unsatisfied, and craving high-calorie desserts and junk food.
We wanted something different for you…
Something that could build lean muscle mass…curb your appetite…and skyrocket your metabolism…
…all while helping you fit into your little yellow dress, your high school jeans, or even that two-piece that you've been eyeing for months.
What we came up with will blow the competition out of the water!
The product we created is Lean – our fantastic tasting meal replacement shake that is decades ahead of the competition.

…it curbs your appetite and satisfies all the nutritional requirements your nutritionist, dietitian, or doctor would recommend.
And unlike other meal replacement shakes on the market today – that are filled with sugar and other nasty additives – Lean is naturally sweetened by Stevia and packs a whopping 35 grams of protein in a two-scoop serving.
Now, you may be asking, "How does Lean help me burn fat?"
And the answer is simple: Lean is the first of its kind to contain high levels of protein AND fiber to leave you feeling full and satisfied – unlike those other shakes that leave you feeling empty and hungry.
Here are what just a few of our customers have to say about Jaylab Pro Lean
You see, Lean contains 35 grams of the highest-quality protein, which helps you blast through even the most stubborn areas of fat…
…all by engaging your own body to burn MORE calories!
This process, also called the thermic effect of food, burns calories simply by digesting the protein.
The Extra Calorie Burn Leads To A Slimmer, Toner Midsection That
All Your Friends Will Envy.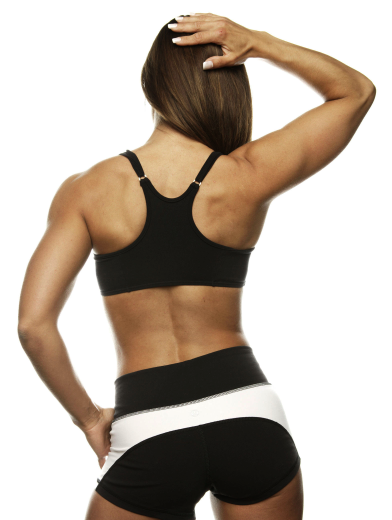 But that's not all…
We also added 3.5 grams of the amino acid, Leucine! This protein, an essential amino acid, is not able to be produced by your body.
So, you would need to eat pound after pound of chicken…
Three to four steaks – at each meal…
…or a dozen or more eggs each day for breakfast!
Besides the fact that Leucine builds stronger muscles…
Forget that Leucine increases the rate of protein synthesis, which builds up your muscles…
Leucine helps you preserve your lean mass – even when you've been dieting, cutting calories, or even when you skip a meal.
You see, when you skip a meal, your body needs to get fuel in order to function. So, instead of using fat for energy, it starts to break down your muscles.
This results in a slower metabolism and a harder time losing
that unsightly belly fat.
But:
When you supplement with Leucine – you are able to preserve your lean muscle mass, which keeps your metabolism firing at a faster rate.
And that translates into more energy expended…more fat that is burned for energy…and an accelerated metabolism.
This Allows You To Finally Cut Through The Fat That
Covers Your Body Like A Knife Through Hot Butter!
Here's something else to consider:
Countless studies confirm that you need to eat frequently throughout the day in order to keep your metabolism working efficiently and at an ultra-fast rate!
This keeps your metabolism firing around the clock – even when you're sleeping – to burn extra calories and fat so you can support your 'look-good-naked" approach.
BUT:
If you're like the rest of us – and find it difficult to get in every meal – then Jaylab Pro Lean may be the answer you've been looking for.
Imagine taking the worry out of what you're going to have for breakfast…
Or:
Having the energy to make it through the afternoon lull that so many people fall victim to!
Perhaps you want to take away the stress and worry of preparing a healthy meal when you simply can't even spare 5 minutes of time.
Jaylab Pro Lean is the super-satisfying meal that is always at your fingertips when you don't have the time, the energy, or the ingredients to make a healthy nutritious meal.
Each serving of thick, rich Lean contains:

35 grams of protein to keep you full and burning fat all day long

8 grams of appetite-suppressing fiber

Low Temperature Microfiltered and Cross Flow Micro-filtration Whey Protein Isolate for unparalleled purity

6.8 grams of Branched Chain Amino Acids (BCAA's) and over 3 grams of the metabolism-boosting, muscle strengthening amino acid, Leucine

Jaylab Pro Lean is GLUTEN-FREE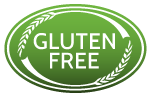 Is Non-GMO and Growth Hormone Free

Contains ZERO artificial sweeteners! Instead it's naturally sweetened by Stevia
Imagine having a delicious breakfast, lunch, or dinner – or the meal you always skip due to time – made in less than 60 seconds…
…without using a single pot, pan, or stove! In fact, Lean is a complete meal - that easily mixes with a spoon – in less than 60 seconds!
Start burning fat….boosting your metabolism...
…all while suppressing your appetite, killing your cravings, and without SKIPPING another meal!
I Absolutely Love It!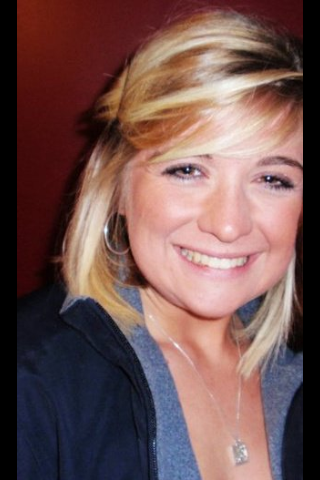 My dad has been taking these supplements for the last two months now and I have seen outstanding results with him. I have been doing some research over the last couple months just trying to find the right stuff to take. I have taken some protein, meal replacements, vitamins and etc from different companies and just have not seen the results I am looking for. I tried my dads, the metabolism, post workout, and meal replacement for 2 weeks and I absolutely love it.
Nothing I have ever taken compares. I have always been an athlete, maintained a healthy body fat percentage, but I am bumping it up a notch! I am 80 days out from a figure show competition and am excited to find some good stuff. I want to thank everyone for the hard work that has been put into this company.
Great Job!!!"

Natalie Axley
Clinton, Mississippi
---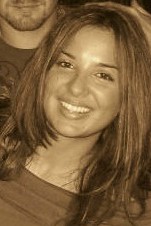 Dear Jaylab Pro,

Prior to trying the new Coffee Flavored Lean, I was ADDICTED to the Chocolate Lean. Most mornings breakfast for me is the same, as I'm constantly on-the-go: a shake made with Chocolate Lean, some berries, and a teaspoon of instant coffee, since I love the flavor of coffee in the morning.

I received my Coffee Flavored Lean last night, and could hardly wait to try it this morning!

I am SO in love with this product!! It's absolutely DELICIOUS; just what I've been waiting for! The coffee flavor is just right, and not too sweet. It's perfect.

Thank you so much for giving me my new morning java fix!


Nedah Warstler
Lyndonville, VT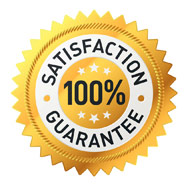 Every product comes with a 60-day, 100% money-back guarantee. You've got nothing to lose (and everything to gain) by putting your trust in Jaylab Pro Nutrition!
Place your order toll free today!
1-888-9GETPRO (1-888-943-8776)
Mon-Fri 8am-9pm EST
Or use our 100% secure online ordering system below.

Secure Online Ordering Choose the option that is best for you.

** Notice: Do not use in diets supplying less than 400 Calories per day without medical supervision.
Free Shipping for all smart ship USA and Canada orders, regardless of order size!!!

Most orders are shipped directly from our warehouse within 12-24 hrs (during business days) for your convenience and maximum efficiency.

Your product will arrive within 3 to 6 Business Days.

We offer Expedited Shipping options that you can choose from when checking out.


International orders are shipped via USPS and should arrive within 12-14 business days from the day it is shipped.

Due to various Customs policies, we cannot guarantee delivery for any orders outside of the United States, especially for orders of more than a 90 day supply of a specific product. Additionally, any duties and customs fees that may be due upon delivery are the responsibility of the customer. Each country has different laws and regulations regarding the purchase of products from other countries. You are responsible for making sure that buying nutritional supplements from the United States is allowed.



Returns Information:
We offer a 60 day 100% Satisfaction guarantee or your money back. Please contact us for return requests.
A Few Of The Reasons Why You Should Buy From Us:
We use a national fulfillment center to ship your order. We have partnered with United Fulfillment Solutions for all order fulfillment and have our products strategically placed in warehouses across the United States. That means you will be receiving your wonderful products by one of the most reliable online retailers in the business.


Secure Encrypted Ordering available


Lowest pricing available online


Courteous, knowledgeable and professional support


Thousands of satisfied customers


Quality scientifically backed ingredients. You will love our products


100% Satisfaction Money back guarantee.


All items in stock & ready to ship

All of our Jaylab Pro products are made from all scientifically backed ingredients. You can read our ingredients without the use of a dictionary.
Every raw material ingredient goes through a series of quality control tests before it is even accepted into inventory Those same raw materials are held in temperature- and climate-controlled warehouses to ensure maximum potency.
Our products go through High Performance Liquid Chromatography (HPLC) testing to guarantee what we say is in the bottle is truly in the bottle and that it delivers the desired result
For powder blending, only V-blender and Ribbon Blender systems are used for thorough mixing and nitrogen flushing, assuring consistency and product integrity.
The water system that feeds the manufacturing environment includes reverse osmosis, micron filtering and de-ionization – all providing the cleanest de-ionized water for total product stability
The bottom line is we love our customers, and our customers love our products!
Watch This Video and Discover Why You Should Buy From Us!